Maryland Emergency Response
A 501(c)(3) DISASTER RELIEF AND LOGISTICS
NON-PROFIT ORGANIZATION
​
Maryland Emergency Response is a disaster relief and logistics organization based in Maryland that aims to serve victims of natural and/or man-made disasters. As a 501(c)(3) non-profit organization, MER collects goods and supplies as well as tax deductible monetary donations and utilizes 100% of these resources to deploy to disaster sites. While there, the dedicated volunteers participate in relief activities such as clean-up, medical care, supply chain management, communications, etc.
​
When we are not providing disaster relief, we focus on local humanitarian efforts such as our Homeless Backpack Initiative, which assists our local homeless by providing basic necessities and comfort items packaged in a backpack. Please click on the menu above for more information.
​
Please help us with these efforts with your tax-deductible donations by clicking on any of the PayPal links located throughout our website. Thank you for your support.
​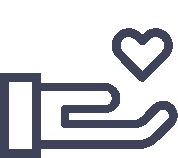 "Be the change you wish to see in the world."